Counseling and Discipleship Ministry
Need Help?
"For whatever was written in former days was written for our instruction,
that through endurance and through the encouragement of the Scriptures we might have hope.
" Romans 15:4
What is Biblical Counseling & Discipleship?
Biblical counseling is the process of examining thinking and behavior that God wants to change and confronting those problems using the Word of God. Our counseling and discipleship program is built off of the Nouthetic Counseling Model, which means, that counselors come alongside a hurting person, hear their needs, and use God's Word to help that person grow and change.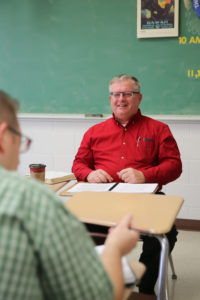 Counselors meet with individuals once a week to allow adequate time to complete projects for growth between sessions. On average, the counselor will meet with a counselor for six to eight sessions of approximately one hour each. Appointments are scheduled for Tuesday evenings at either 6:30 p.m. or 7:45 p.m.
There is no cost for the counseling, but the counselee may be asked to pay for some materials, such as books and CDs. While counseling i
s free, there is a $25 cancellation fee payable in cash at the first counseling session. If an appointment is cancelled less than 24 hours before the scheduled time for counseling, the counselee will forfeit the cancellation fee and he or she must submit another $25 in cash before continuing in counseling. If a counselee concludes counseling without a cancellation, the fee will be refunded.
What is expected of the counselee?
Sign the Counseling Waiver/Confidentiality Statement provided with the initial forms
Arrive on time for appointments or call 24 hours ahead to reschedule if necessary
Complete all assigned projects for growth
Agree to the possible presence of counselors in training during sessions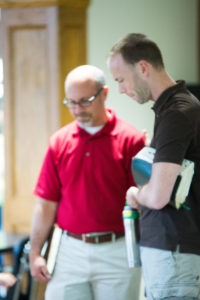 Who We Are
Delaware Bible Counseling and Discipleship Ministries, LLC was formed in 2009. All counselors have a minimum of 80 hours of classroom training approved by the Association of Certified Biblical Counselors (ACBC). They are supervised by the Delaware Bible Counseling and Discipleship Ministry Board.
Call 740.816.1212 for more counseling information.
Downloads
Download the Counseling & Discipleship welcome letter and forms here.