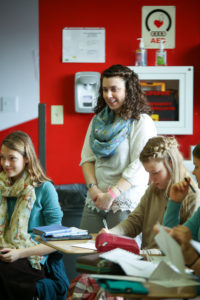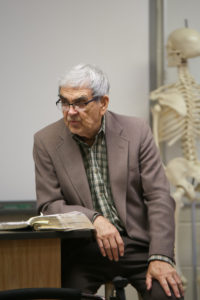 Sunday school is a time where many in our church body gather together in age appropriate classes to learn, study, and grow in their knowledge of God's Word. All classes begin at 9:15 a.m. and last one hour finishing at 10:15 a.m. Nursery is available for children up to 24 months during Sunday school. If you have questions about a particular class or need help locating the correct room, stop by the Welcome Center in the Commons for more information. An updated list of current classes being offered is
available at the Welcome Center or can be obtained by
emailing
the church office.
Children & Youth Classes
Classes begin for children at age 2. Children's classes are then divided by age and grade. Each class includes trained teachers and helpers who are passionate about the age group they are teaching. Current classes include: 2s & 3s, 4s & 5s , 1st – 3rd Grade, 4th – 6th Grade, 7th & 8th Grade, and 9th-12th Grade.
Adult Classes
A variety of adult classes that range from expositions (verse by verse studies), to surveys (general studies) of books of the Bible, as well as Family Discipleship classes, prayer groups, topical courses, and Biblical Counseling courses are offered at different times in the year. It's recommended that all adults joining us for Sunday school for the first time head to DBC 101 to learn more information, doctrine, and history about Delaware Bible Church.