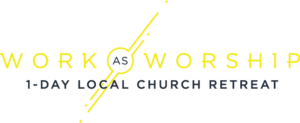 On Friday, February 23, thousands of business leaders from across the country will join together for a full 1-day retreat to hear from exports, be encouraged, and discuss how to connect your faith and work.
Delaware Bible Church will be serving as a host site for the live stream version of this event and you're invited to join!
When is it?
February 23 from 8:30 AM – 3:30 PM
(church doors will open at 8:00 AM)
Who will be speaking?

Conference speakers will include several business professionals and church leaders such as Patrick Lencioni (New York Times Best-Selling Author of The Five Dysfunctions of a Team), Matt Chandler (Lead Pastor, The Village Church), Anne Beiler (Founder of Auntie Anne's, Speaker, and Author of Twist of Faith), and many others.
You can find a complete list of speakers by clicking here.
How much does it cost and where do I sign up?

The cost for the event is $25. To register, click here.
What about lunch?

DBC will provide lunch for all conference attenders.
Do I need to be a church member to come?

No! All members of the community are welcome and invited to join us!
How should I dress and what should I bring?

Dress casually or in business casual attire. You're encouraged to bring something to write with and something to take additional notes with. It's also a good idea to bring your Bible (If you don't have one, don't worry about it! We have extras!)
How can I best prepare for the conference?

Make sure to register and turn in your day off of work to your employer as soon as you can. Pray asking God to teach you much and to reveal how you can better use your work as worship as you seek to serve Him through your work each day.
Who should I contact if I have further questions?

Contact the church office at (740) 369-3557 or email Pastor Aaron Hedges at ahedges@delawarebible.org
More helpful information can be found at the Work as Worship website as well. Click here to go to the website.