ON SUNDAYS
Children are welcome at any time during the morning or evening services.
The following opportunities are also available on Sundays:
Nursery
The Nursery (birth to 24 months) offers the youngest in our church family a safe, clean, and fun environment where they can rest, play, and stretch their growing bodies. In addition to the play room, we also offer a quiet room off of the nursery for any mom looking for a quiet space to feed, snuggle, or calm her child.
2s & 3s
The 2s & 3s (ages 2 through 3) class not only offers childcare, but includes a Bible story, an age-appropriate memory verse, song time, and plenty of games and activities!
Children's Church
Children's Church
(ages 4 through 5) meets during the latter part of the 10:45 a.m. service each Sunday. The children who attend Children's Church are dismissed from the Auditorium following our worship time prior to the sermon. We offer this optional program to assist parents in their own worship and learning, while helping children grow in their understanding of who God is.
During Children's Church, we emphasize learning the truths of God's Word. Each week we present a Bible story, along with various games, activities, crafts, and songs.

We are using the Generations of Grace curriculum, which coordinates with what is taught in Sunday school for the older children. The continuity of curriculum allows parents to discuss the same Bible lesson with children of different ages throughout the following week.
Junior Church
Junior Church (grades first through third) is similar to Children's Church in that it also meets during the latter portion for the 10:45 a.m. service on Sundays. We want to come alongside parents by helping them to focus on the sermon portion of the worship service without the potential distraction of keeping their children occupied.
We desire to nurture children's spiritual growth by training them to think biblically, apply biblical teaching to their lives, and exercise self-control for the 45 minutes class.

To accomplish these goals, we use age-appropriate Bible teaching as we prepare the children to actively participate in our corporate worship service once they reach grade four. We incorporate elements used in the teaching portion of the corporate worship service, including close reading of the Bible and completing fill-in-the-blank notes for the lesson.

Additionally, we intentionally do not meet on the first Sunday of each month for Family Sunday; this gives families an opportunity to worship and learn together. It also gives students the chance to see their parents, older siblings, as well as other adults model an attitude of learning and a teachable spirit during the sermon.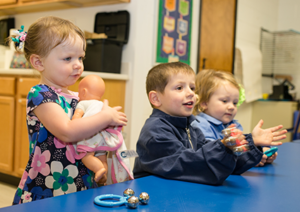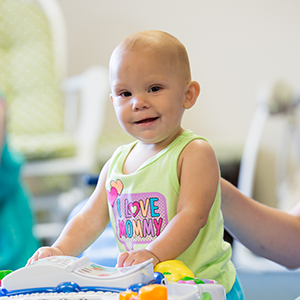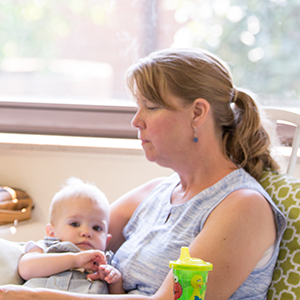 ON WEDNESDAYS
Awana (Age 3 – Grade 6) from 6:30-8:00pm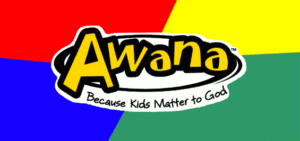 The acronym AWANA comes from 2 Timothy 2:15, which reads "Study to show thyself approved unto God, a workman that needeth not to be ashamed, rightly dividing the Word of Truth.
As one of the fastest growing youth organizations, AWANA provides a local church-sponsored program for boys and girls of all ages.
Our hope is that all club members will develop faith in Jesus Christ as their personal Savior, and build on this foundation to become steadfast, obedient servants of God.

AWANA meets weekly from September through May year and takes the summers off.
Youth Group (Grades 7-12) from 7:00-8:00pm

The Forge, the youth ministry at DBC, is designed to assist parents in the discipleship process of their children in Junior High and Senior High. Our goal is to equip students to engage the world for Christ. We seek to accomplish this goal in two ways. First and foremost, we establish an environment with a primary focus on the study of God's Word. Secondly, we take advantage of regular opportunities to live out what we have learned in an effort to be doers of the Word and not just hearers only.
The Forge takes the summers off and meets weekly from September through May.